For the past few years we have been undergoing a massive change program at MAPFRE that calls for a new mindset (nimble, collaborative, flexible, open, innovative) in the people who work in our company and new international profiles to join us in this transformative journey.
"Innovation is the key for success. It means improving existing or novel elements that add value to the organization. In the IT Methodology Department where I'm working, innovation is promoted through the evolution of the Agile Methodology, the scope of projects and tasks that thrive on critical and creative thinking"
Andrea García Sanz-Viveros. IT Methodology Technician
"I joined the company as part of the Global Trainee Program. Since then I've had the opportunity to go through different areas in the company. Currently, in the area of Natural Hazards we're using actuarial, financial and engineering techniques that help us estimate our risk in the face of catastrophic events. Also the chance to work in different countries that MAPFRE is a very attractive benefit for a profile such as mine"
Raúl Arturo Escobar Segura. Risk analyst
What do we offer? A different way of working
At MAPFRE we care about our business performance as much as about our employee experience. This is why we offer you a different way of working, characterized by:
Growth and development opportunities

for our employees from 81 nationalities across the world.

Innovative projects. As an example, last year we implemented Insur_space, a startup accelerator that is already working with 19 startups. Recently we created MAPFRE Open Innovation (MOi), an open innovation platform to kickstart innovation in our company and the industry. MOi is actively searching for new recruits to join the team.

MAPFRE dedicates 100 million euros annually to the development of innovative solutions in the insurance industry.

A

flexible, agile environment.

Collaborative work.

Ongoing training.

Compensation, recognition and evaluation systems in line with this new way of working, including

continuous 360º feedback

of the new behaviors demanded by the digital environment.
A

of the new behaviors demanded by the digital environment.
Our goal is to create the best experience for employees, customers and society.
« Back
Únete al Equipo HEINEKEN España
En Heineken España, buscamos gente con talento para incorporar en nuestras Oficinas Centrales de Madrid y Sevilla, así como para las fábricas de Sevilla, Madrid, Valencia y Jaén.
¿Quieres trabajar con nosotros?
REQUISITOS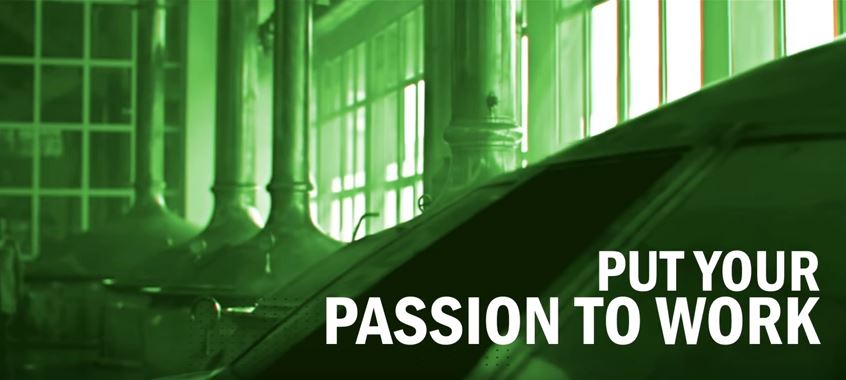 Titulaciones requeridas: Ingenierías, Económicas, Empresariales, ADE, Derecho, Biología, Farmacia, FP I y II (Ramas Automatización, Industrial, Mecatrónica, Robótica, Mantenimiento y Servicios a la Producción, Electricidad, Electrónica, etc.), etc.
Buen nivel de Inglés
Buen nivel de Ofimática
Valoramos que hagas las cosas de forma diferente, que hayas tenido experiencias únicas y que tengas pasiones que te hagan llegar al límite de tu creatividad y esfuerzo.
Si te consideras una persona proactiva, innovadora, comprometida y tienes ganas de aprender de los mejores profesionales en una multinacional de Gran Consumo referente en su sector, apúntate y vive la experiencia HEINEKEN.
¿Te identificas? ¡CONÓCENOS MEJOR!
Y, si tienes 5 minutos…y quieres dar un paso más...realiza nuestra video-entrevista en
GO PLACES
. ¡Averigua cuál es tu perfil HEINEKEN y compártelo!